Compassionate Communication Foundations Class
8-week Class:
Compassionate Communication Foundations Class 
with CNVC Certified Trainer, Eddie Zacapa
Starting Wednesday, October 26, 2016 
6:30pm – 8:30pm (please arrive a few minutes early)
Fee:  $30/class OR $210/8-weeks/prepaid
This 8-week class focuses on presenting Compassionate Communication to participants in a manner that makes it easy to integrate into daily living. In the class participants work with the compassionate communication eight-step process and spend a week on each step of the process. The class will examine the principle behind each step and provide practical practice to living it out.
Click this link for tickets:  https://www.eventbrite.com/e/compassionate-communication-foundation-class-tickets-28336426013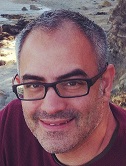 Eddie Zacapa, founder of Life Enriching Communication (LEC), is a certified trainer with the Center for Nonviolent Communication (CNVC) and lives in the Sacramento, CA area. Eddie has facilitated anger management, conflict management, parenting classes and other workshops on various topics. He is the director of Life Enriching Communication and currently offers life coaching and consulting to individuals, families, and organizations. He uses Life Enriching Communication (aka Nonviolent Communication) and incorporates this into his workshops and coaching.
In his workshops he assists individuals in understanding and implementing NVC principles into their daily lives. Eddie works with a variety of clients and organizations. Some are listed below:
* Individuals, couples, organizations, families and communities
* School Systems
* Health Care and social service agencies
* Workplaces - from boardroom to shop floor
* Religious and spiritual communities - for congregants and leaders.
If you are interested in working with Eddie you can contact him via email at eddiez@lec-now.com or call him at 916-409-0879.